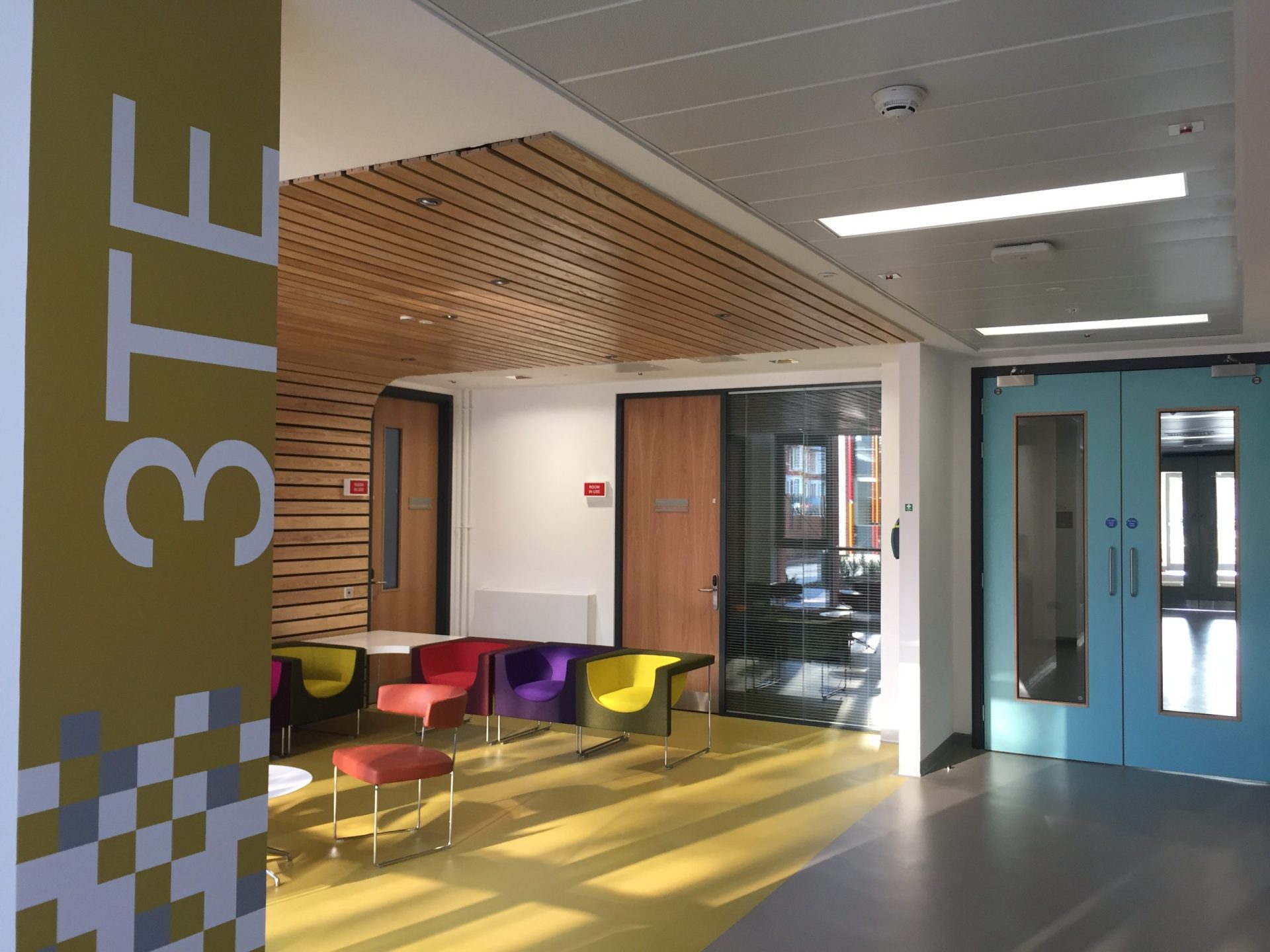 The building, opened by the late Her Majesty the Queen, is a spacious, collaborative, and sustainable environment. The interior focuses on rich materials such as wood, bold colours, and geometric shapes to create a professional but relaxed space.
Research facilities include Europe's most powerful brain scanner, the Siemens 3 Tesla Connectom MRI system, a specially adapted MRI scanner of which there is only one other in the world at Harvard University in the USA.
The building is home to the Clinical Research Facility, a purpose-built environment for patients and volunteers taking part in medical research and clinical trials. It includes a sleep lab and facilities for the study of cerebrovascular physiology.